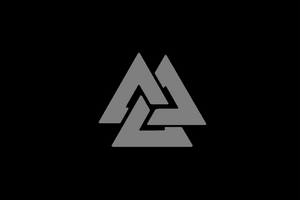 The Alemanni (also known as the Alamanni and the Alamans, meaning "All Men" or "Men United") were a confederacy of Germanic-speaking people who occupied the regions south of the Main and east of the Rhine rivers in present-day Germany. Many historians claim that the Alemanni first enter the historical record in 213 CE when Cassius Dio records the campaigns of Caracalla and his duplicitous dealings with the Alemanni. It is true that the name "Alemanni" first appears in Cassius Dio but, if one accepts that the Alemanni and the Suebi (or Suevi, who appear in earlier records) were the same (as not all do), then their first mention comes in 98 CE in Tacitus' Germania. They were a constant threat to the Roman Empire from 213 CE until they were defeated by Julian at the Battle of Strasbourg in 357 CE and then again by Valentinian I in 367 CE. After the Battle of Strasbourg, Julian entered into treaties with the Franks of Gaul who were then left alone by Rome. They were able to stabilize their communities and grow in power until, in 496 CE, the Frankish king Clovis conquered the Alemanni tribes and absorbed them into his kingdom. After this, their name lived on in the language of the region they had once inhabited and in the name given to Germany, Allemagne, in French and other languages.
Ad blocker interference detected!
Wikia is a free-to-use site that makes money from advertising. We have a modified experience for viewers using ad blockers

Wikia is not accessible if you've made further modifications. Remove the custom ad blocker rule(s) and the page will load as expected.